Vince 'Mates Rates' x3 Pack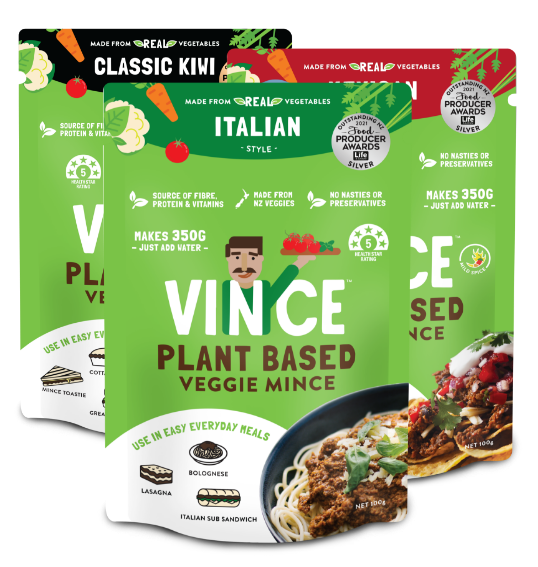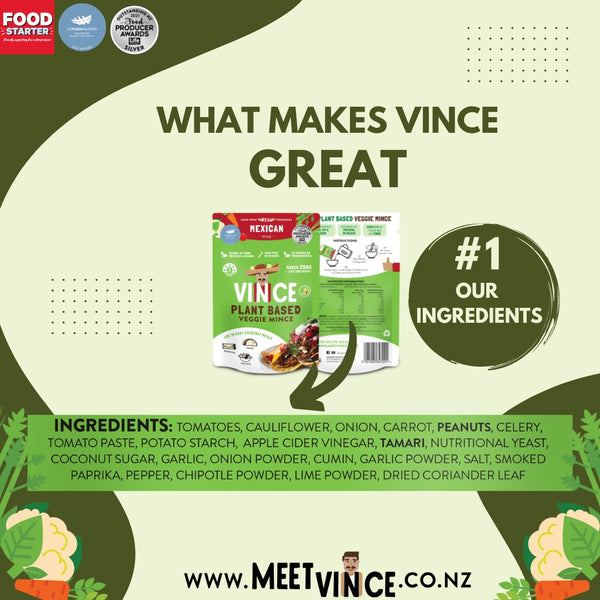 LET US KNOW ON CHECKOUT IF YOU WANT TO CHOOSE YOUR FLAVOUR COMBO!
Over 500 grams of fresh NZ veggies per 100g bag.  
Vince is a great way to get extra fibre for gut health and loads of vitamins and nutrients into your family and especially those fussy kids!
Use as a mince replacement or use with 250g Beef Mince for a super quick healthy nutrient dense boost to your meal while reducing the amount of fat and doing your bit for the environment, that's winning!
Proudly Made and grown in NZ from fresh local vegetables including cauliflower, celery, carrot, onion and tomatoes.   
Click here for nutritional information and ingredients:
Great for you and great for the environment, no nasties or numbers and no refrigeration required.  Excellent for every day meals or special adventures such as tramping and camping.   
Ready in 4 minutes, just add boiling water.

NUTRITIONAL INFO AND INGREDIENTS
See individual products for ingredients and nutritional information specific to each flavour
Low in fat

Good source
of protein

Good source
of fibre
SHIPPING INFORMATION
Freight free for orders over $65, flat rate $5.50 under $65 All orders are tracked and traced, delivered in 1-5 Business days
RETURNS AND REFUNDS
If you are dissastisfied with your purchase in any way we will give you a full refund with 5 working days.